The Bar Council of India does not permit advertisement or solicitation by advocates in any form or manner. By accessing this website, //advocatenaveenkumar.com/, you acknowledge and confirm that you are seeking information relating to Naveen Kumar & Associates of your own accord and that there has been no form of solicitation, advertisement or inducement by Naveen Kumar & Associates or its members. The content of this website is for informational purposes only and should not be interpreted as soliciting or advertisement. No material/information provided on this website should be construed as legal advice. Legal issues are important decisions and must be taken after consulting a practising legal expert. By not exiting this website and continuing to explore same you agree with above and the detailed disclaimer available on this website.
Committed to Helping Our Clients Succeed
"Committed to Justice, Dedicated to Your Rights"
In place of You've Come to The Right Place
Your Trusted Attorney for Unmatched Representation
Experience excellence with Advocate Kadavergu Naveen Kumar, your reliable and skilled attorney. He has a proven track record and vast expertise and provides unmatched legal services across various practice areas. Benefit from his strategic approach, deep understanding of the law, and meticulous attention to detail. As your trusted partner, he communicates transparently and guides you through the complexities of your case. Recognized for his dedication to justice, including his role as vice chairman of the International Human Rights Association, Advocate Naveen Kumar is the go-to choice for exceptional legal representation. Contact him today to resolve your legal matters with confidence.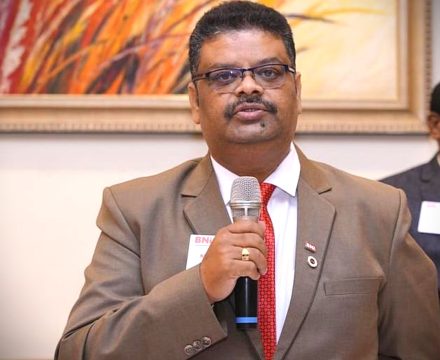 Civil Law
Resolving disputes, contracts, property rights, and civil litigation.
Criminal Law​
Strong defense, criminal charges, and safeguarding your rights.
ESI matters
Handling ESI-related cases and ensuring workers' welfare rights.
Consumer Law​
Protecting consumer rights, disputes, and product liability.
Family Law
Compassionate guidance for divorce, custody, adoption, and inheritance.
Constitutional Law​
Upholding constitutional rights and challenging government actions.
Debt Recovery Tribunal matters
Debt Recovery Tribunal matters: Efficient resolution of bank recovery cases.
High Court matters
Skilled representation and advocacy in High Court proceedings.
Service Law
Assisting with employment disputes, disciplinary actions, and service regulations.
Election Law
Navigating electoral processes, candidate rights, and election-related disputes.
Company matters
Expertise in corporate law, compliance, and company litigation.
Labour Law
Protecting workers' rights, disputes, and industrial relations matters.
Corporate Law
Legal counsel for business transactions, contracts, and corporate governance.
Real Estate (RERA)
Ensuring compliance with real estate regulations and resolving disputes.
138 NI Act matters (cheque bounce cases)​
Expertise in cheque bounce cases and legal remedies.
Legal Opinions
When it comes to making informed decisions in legal matters.
Drafting Agreements/MoUs/Deeds
Ensure the legality and enforceability of your agreements, Memorandums of Understanding
Professional And Experienced Family Law Attorney

Excellent Track Record
Successfully completed more than 100+ cases in all areas

Transparent Fees
Clear and upfront pricing, no hidden costs or surprises.

Unparalleled Customer Service
Personalized attention, prompt responsiveness, and client satisfaction are guaranteed.
40+
Professional Attorneys
Get Your First Consultation
FREE!
We Look At The Law Differently
"I am extremely grateful to Advocate Naveen Kumar for his exceptional legal representation. His in-depth knowledge of the law and strategic approach helped me navigate a complex civil case successfully. His dedication, professionalism, and attention to detail are truly commendable. I highly recommend Advocate Naveen Kumar for anyone seeking reliable and effective legal counsel."
"Advocate Naveen Kumar is a brilliant attorney who helped me with my criminal case. His expertise and guidance throughout the legal process were invaluable. He kept me informed at every step, ensuring I understood the complexities of the situation. Advocate Naveen Kumar's commitment to justice and his ability to achieve favorable outcomes are truly impressive. I am grateful for his support and highly recommend his services."
Disclaimer: The information provided on this website is for general informational purposes only and should not be construed as legal advice or create an attorney-client relationship. Each case is unique, and the outcome of any legal matter depends on various factors. Please consult Advocate Naveen Kumar for personalized legal advice tailored to your situation.